Serving all of Iowa and the Greater Omaha area
Located beneath the eave on the exterior of your home, soffit is what seals the space beneath the edges of your home's roof. It is also used to improve ventilation of the attic by drawing away moisture and heat through small holes that are part of your soffit system. Attic ventilation is extremely important because when heat and moisture become trapped, it often leads to rotting in your rafters and sheathing. These damaging issues also affect your fascia, which is what home builders use to create a barrier in between the edge of the roof and the outside elements. Your soffit and fascia can additionally fall victim to insect infestations and bird nesting issues. Soffit is widely available in vinyl, aluminum, fiber cement and is available in many different colors. Fascia can be manufactured with fiber-cement board, cedar, and aluminum.
---
If you are experiencing the following issues, you may need to replace your home's soffit and fascia.
Leaking Gutters
Insect or Animal Infestations
Signs of Water Damage on Interior Walls
Frost in the Attic
Why Put Soffits on Your Home?
There are many homes that do not have soffits but soffits are crucial parts of your home's over-all ventilation system. Soffits serve many practical purposes. For example, they protect the house from negative effects of extreme heat during the summer. When your soffit is damaged, it continues to rot and break down. This can cause damage to your roof and drywall materials. This causes larger problems, costing you more time money.
Properly Installed Soffits Prevent
Dry Rot
Moist Rot
Rodent Invasions
Pest Invasions
Falling Gutters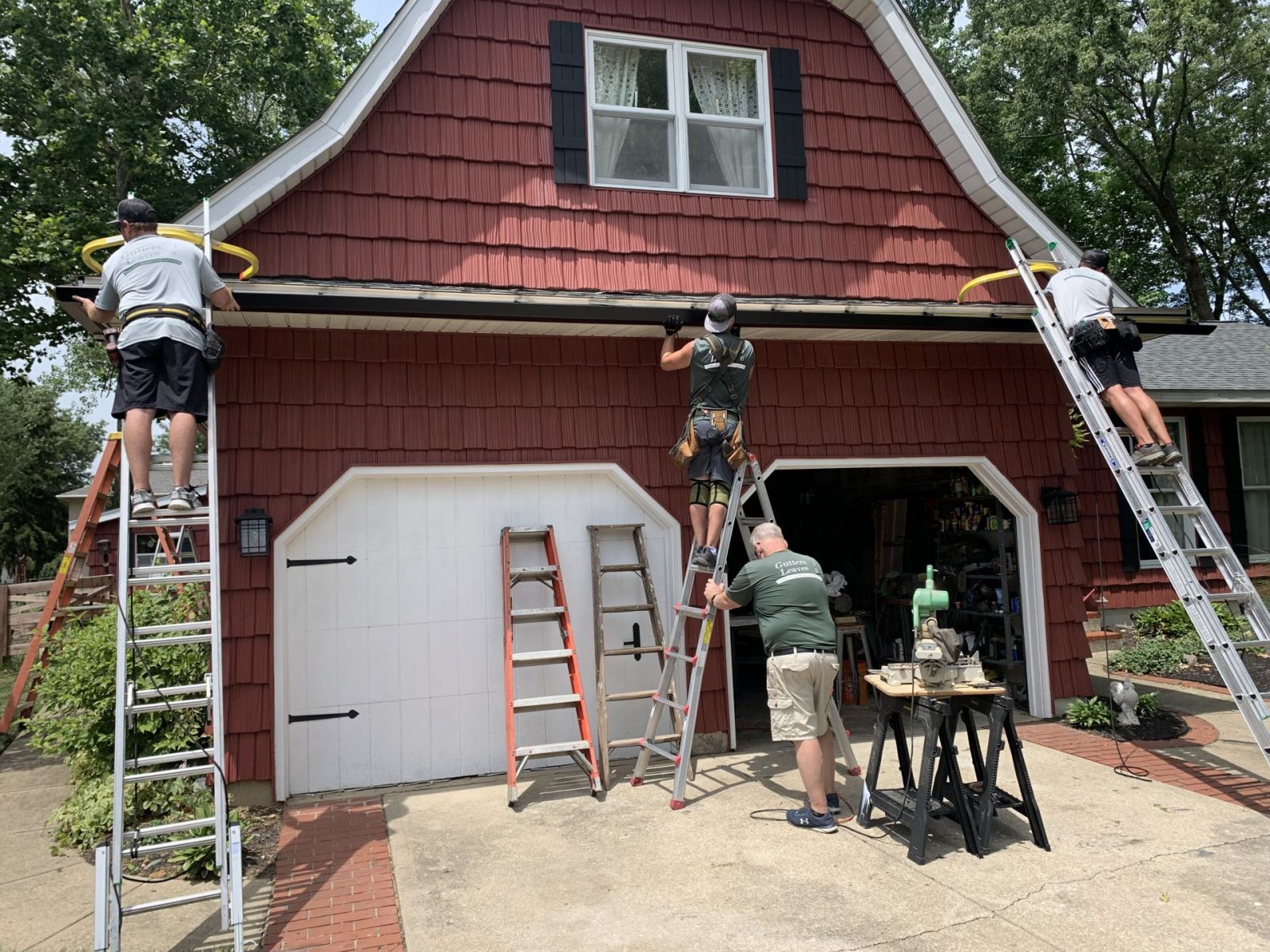 Always Hire a Professional
When you choose, rest assured your new soffit and fascia will be properly installed, providing you with lasting protection for years to come! We are licensed, fully insured with have years of professional experience. We leave our customers completely satisfied.
Basic Installation Checklist
Inspect and obtain necessary measurements prior to installation.
Prepare your custom Soffit and Fascia dimensions to the correct specifications.
Install your brand new, strong, watertight Soffit and Fascia.
Perform a thorough clean-up and remove any remaining debris.
Why Choose Us
Locally Owned, Nationally Known
At K-Guard of Iowa, we value happy customers above everything else. Some of the reasons why Iowa home-owners hire us as their gutter contractor are listed below.
Top-Notch Service
Our gutters are installed by a team of professionals who have been trained and certified by the manufacturer to ensure the highest level of quality and craftsmanship.
Commitment to Excellence
At K-Guard of Iowa, we value happy customers above everything else. Some of the reasons why Iowa home-owners hire us as their gutter contractor are listed below.
Industry Experience
Our owner, Tyler Sonntag, has over three decades of experience in the home improvement industry and remains committed to providing outstanding quality for every project.
Superior Product
Our K-Guard system is more robust than the competition. These gutters have a patented design and innovative features, making them the best on the market.